Mayer TM 2105 Potting Machine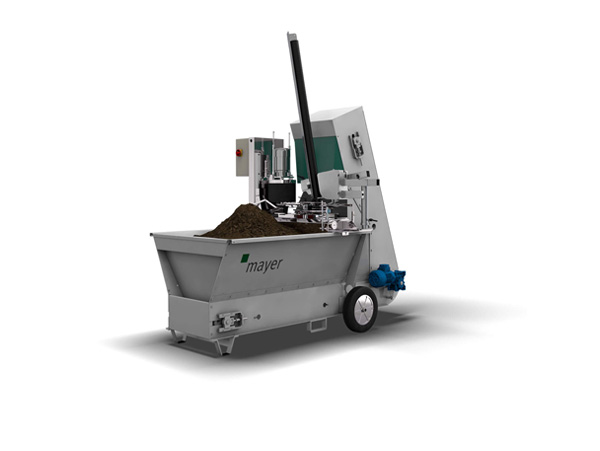 A complete basic equipment is offered in the Mayer TM 2105 potting machine: You get a mechanical single-row pot magazine included. The basis of the machine is ideal for the extension to the box / plate filler. Round and square pots are variable in size and infinitely adjustable.
Even with high production capacity, this machine offers a jolt-free slewing ring movement. The flow direction of the pots over the conveyor belt can be done either to the right or left. The machine complies with current safety standards in accordance with EC directives.
Pots size of Ø 8-20 cm

Up to 2.500 pots/h

Weight 560 kg

Soil hopper capacity 600 litres

Option extended hopper up to 1.500 L

Transport dimensions 2,35 x 1,50 x 2,00 m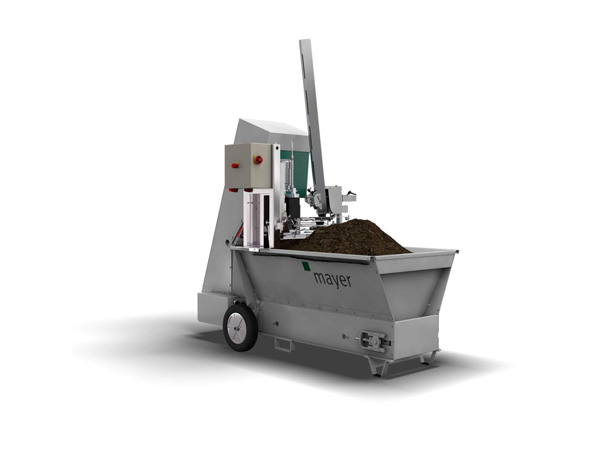 Contact us to request information